Hello everyone!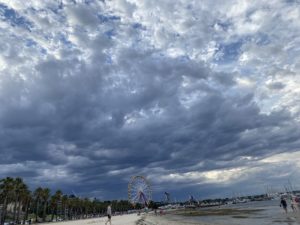 I hope all is well over in your neck of the woods!
Lately, I've been neglecting a lot of my Internet-based projects because there's so much going on around me. From working two (sometimes three) jobs, studying, traveling, and all the other things that I do, needless to say, I have gotten really, really busy.
It seems like the prices and costs for everything is going up. This has caused me to have to work more to make ends meet. The rent for my apartment has gone up around $400 a month. The costs of food and utilities are going up. Fuel prices are the highest I've ever seen them. I need to work more to cover those costs so that I am not living on Struggle Street like I used to be.
I've been trying to simplify my website so I don't have to update it or maintain it as much but as I work, I ask myself again and again, "What am I doing here?"
That's usually not a good sign, but it's something I have run into before except this time, it is more persistent.
Visits and feedback to my podcast, weblog, and website are at an all-time low now. It makes me wonder whether my time, money, and energy could be spent somewhere else.
At the same time, I am making zero effort to connect to other people because I've discovered that people online usually irritate me. I don't want to or care about meeting other people online anymore. I just don't need that level of socialisation anymore. Sure, there is a time or two where I wish I could message someone, but I don't. I know plenty of people, but typing anything has become quite energy-consuming. That's laziness talking!
As I've said in the past, I am going to keep this project going for as long as I possibly can but my interest is really waning. I must be getting older and meaner or something. Who the hell knows?