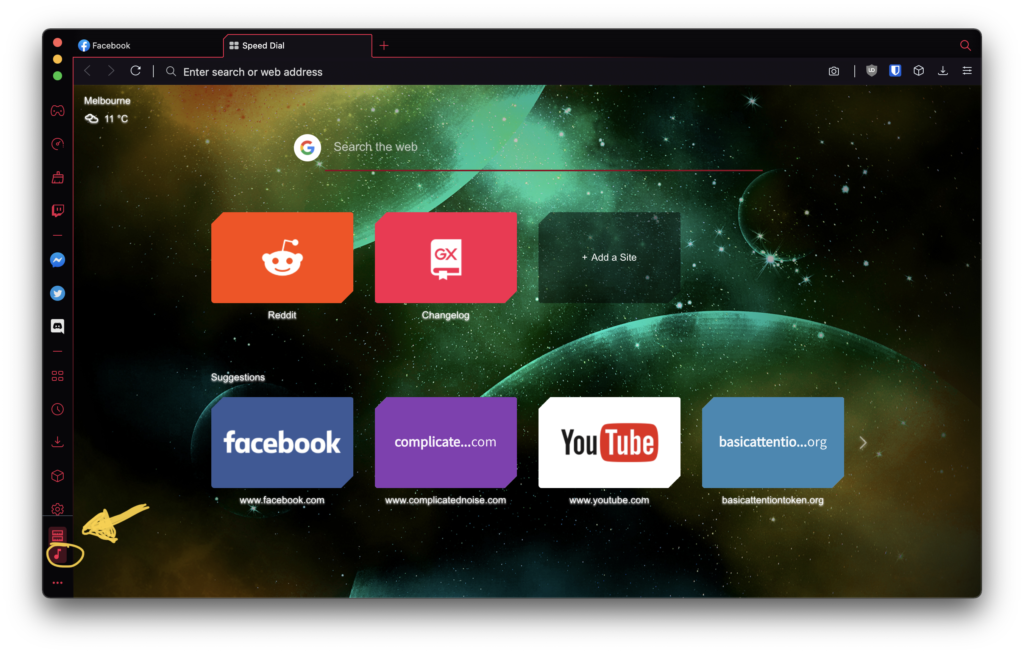 Once upon a time, I used to use Opera as my main web browser. One day, it seemed to lose its way and the web browser was sold off to a Chinese company. I stopped using it because I found a new web browser that was started by Opera's founder called Vivaldi. That's my main browser now.
Every so often, Opera comes out with an interesting product that I try out. First was their concept browser called Opera Neon, then came Opera GX, a web browser targeting gamers.
I have to admit that it's pretty cool.
The latest update adds adaptive background music which means that it plays music while you use it. You can change the sound by surfing the web, typing in text boxes, or opening new tabs. It's pretty cool. It feels really space age and got me thinking about revisiting music creation. How's that for inspiration?
It also lets me chat, watch other gamers, and stuff at the same time. It's a pretty handy product if I am feeling social.
Sometimes, I have it open in the background just to listen to the calming sounds it makes. 🙂 It's nice. If you're a gamer or want to use a browser that's not Chrome (but it's similar), you should download Opera GX.
Download Opera GX for Windows or Mac
(PS: This post isn't something that I get paid for. It's just a cool little thing I found. Also, if you're hardcore-nerdy, you can try out the Beaker browser, which is a P2P browser for web hackers. It's pretty cool too.)